3CX Suddenly Loses SIP Trunk Registration
If your 3CX server suddenly loses registration with your MaxoTel service, it may be one of the following common reasons:
3CX Internal Blocklist
On occasion, 3CX servers may automatically blacklist the MaxoTel SIP server. This has been observed as an issue arising in recent version of 3CX.
The solution is delete the blacklist entry and add a whitelist entry for the MaxoTel SIP server address.
This may be related to DID's being routed to your 3CX PBX from the MaxoTel Portal, which aren't configured in 3CX.
3CX identifies these as unauthorized calls and as result, blocks the SIP server after a number of attempts.
If this is the case, we recommend ensuring all your DID's are properly configured in 3CX, as well as following the steps below.
To resolve this issue:
Log in to 3CX
Navigate to the Dashboard
Click Blacklisted IP's
Delete any entries in the 202.52.129.X range
Add a new ALLOW entry for 202.52.129.50
Add a new ALLOW entry for 202.52.129.53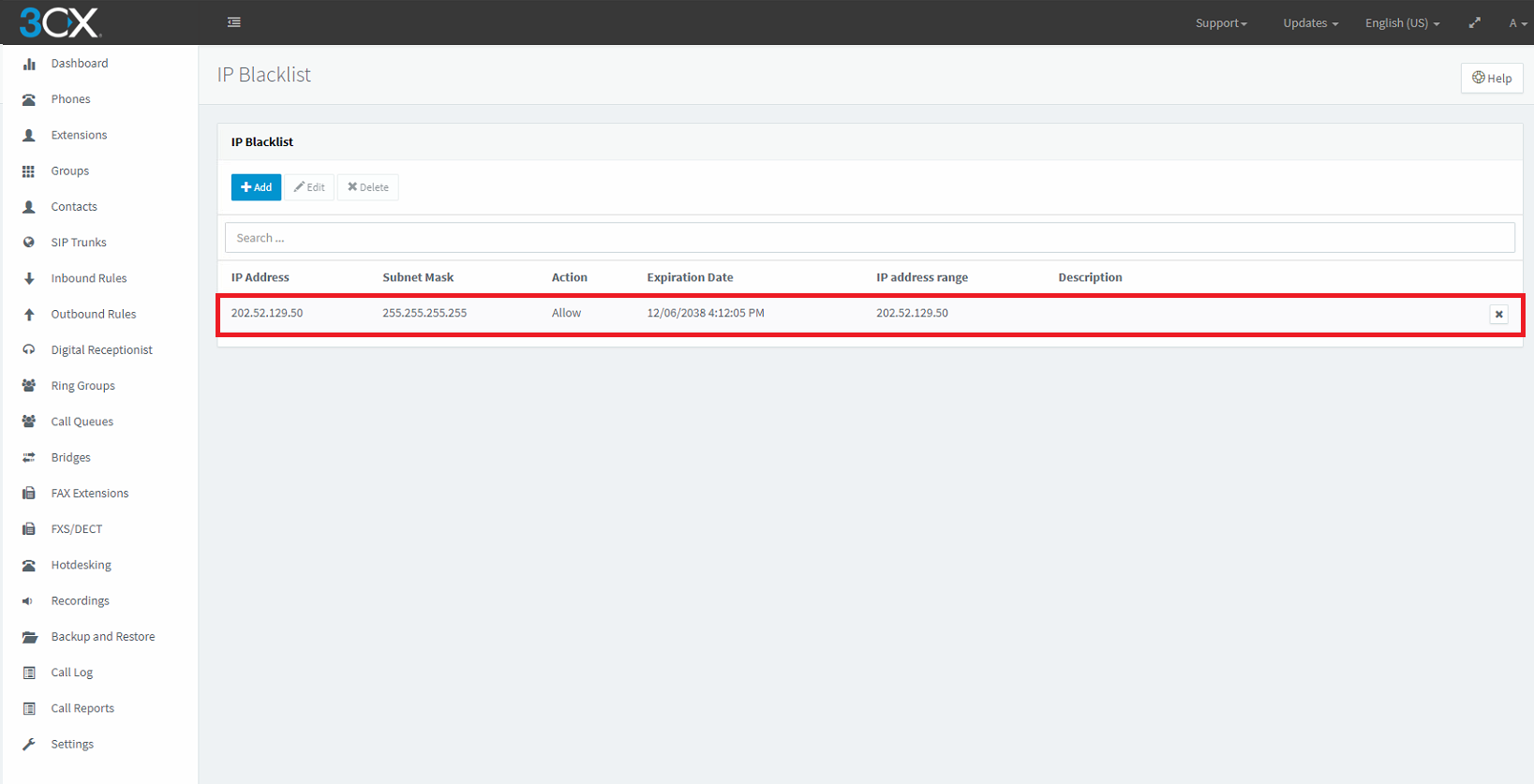 UDP / TCP Trunk Configuration
Following updates, or as part of the default configuration, 3CX may have SIP over TCP enabled. As the MaxoTel platform only supports UDP, having this enabled may cause issues with registration.
To disable TCP and force 3CX to use UDP only, login to your 3CX server and choose SIP Trunk from the left menu, then edit the trunk for your MaxoTel service.
On the General tab, disable Auto-Discovery - the presence of this option depends on your 3CX version.
On the Options tab, change the transport protocol to UDP.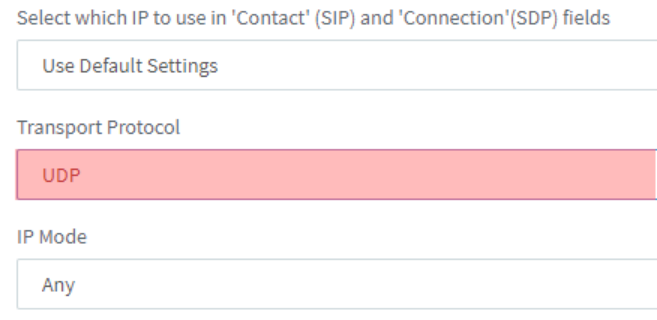 Should you continue to experience problems, you may have a SIP ALG problem or NAT Issues.